Research
In Thea, technology can be researched by opening the Research Window and selecting a technology to learn from one of the three trees: Gathering, Crafting, and Construction. Researching items in the Gathering tree will reveal at least one resource node of that item on the world map. The revealed location is not necessarily the closest node. As you explore, you may find closer nodes. Each technology researched costs 1 Research Point (RP).
Gathering
Mouse over a resource to view its description.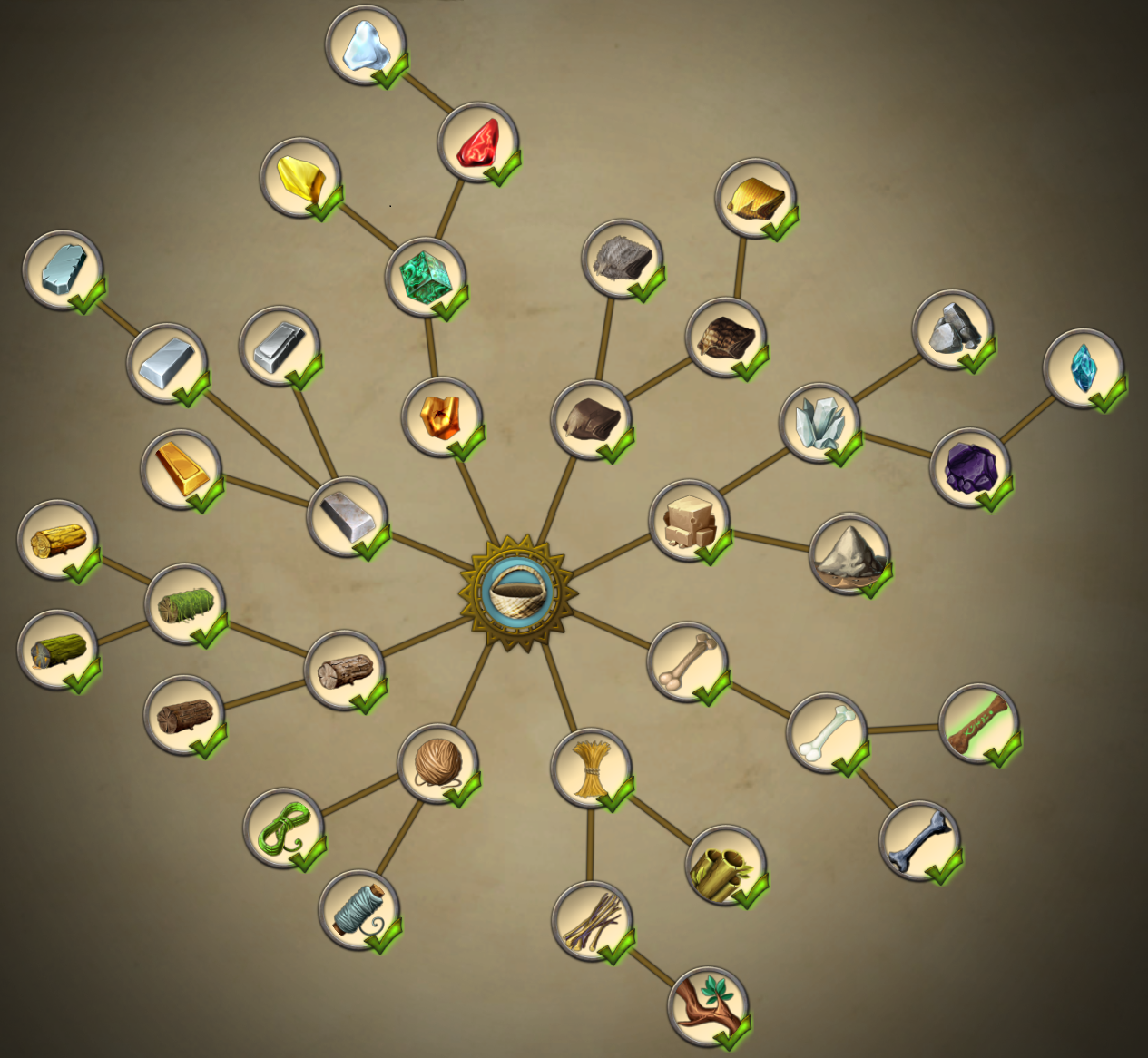 Crafting
Mouse over an item to view its description.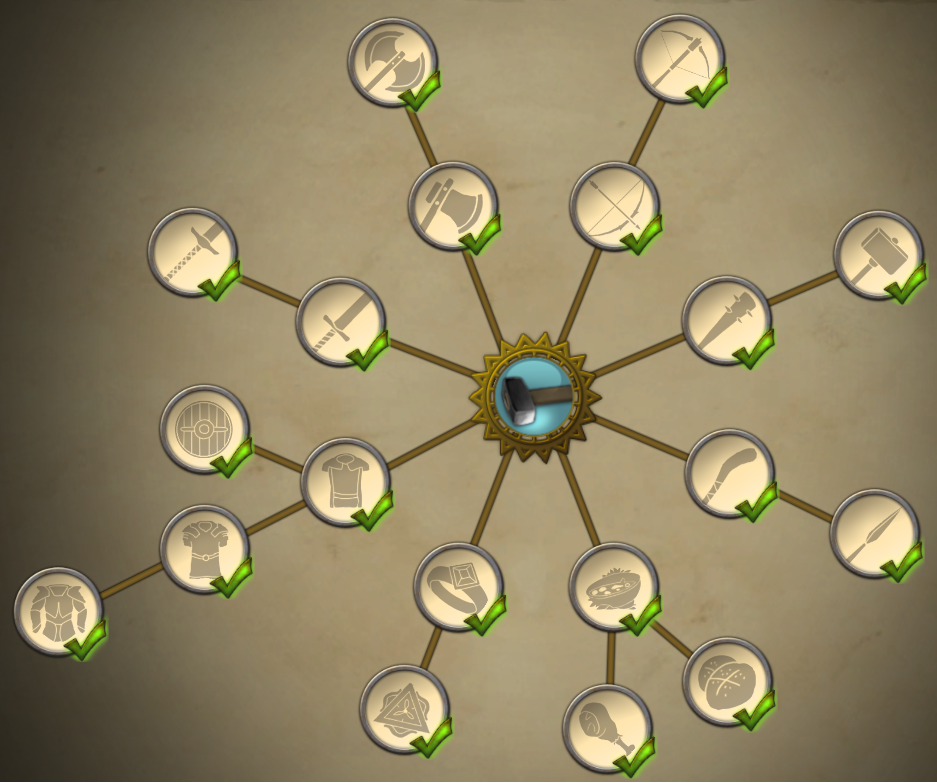 Construction
Mouse over a building to view its description.